January 2017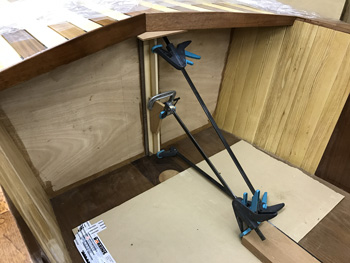 This month saw the start of the cockpit forward bulkhead cladding.
I had a few pieces of the Ash I bought for the cockpit sides and a section of the recycled floor boarding I used for the cockpit sole left over. So I ran them through my newly acquired Titan Planer Thicknesser as they aren't structural and only serve to raise the CofG, not such a good idea...
I have to say I'm very pleased with the Titan machine and only £130 from Screwfix.
So now starts the laborious job of glueing it in place one piece at a time as I only have the one pressure plate.