March 2015
March has been a busy month on a boat related project. My replacement slipway. Yes, the old slipway showed signs of wanting to depart into the sea. The choice was either to repair or replace. I chose to replace. So here's the process.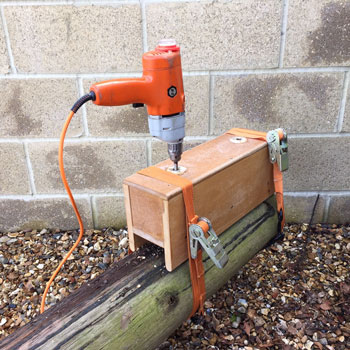 First a jig to ensure the holes drilled in the main bearers line up with the holes in the sea wall.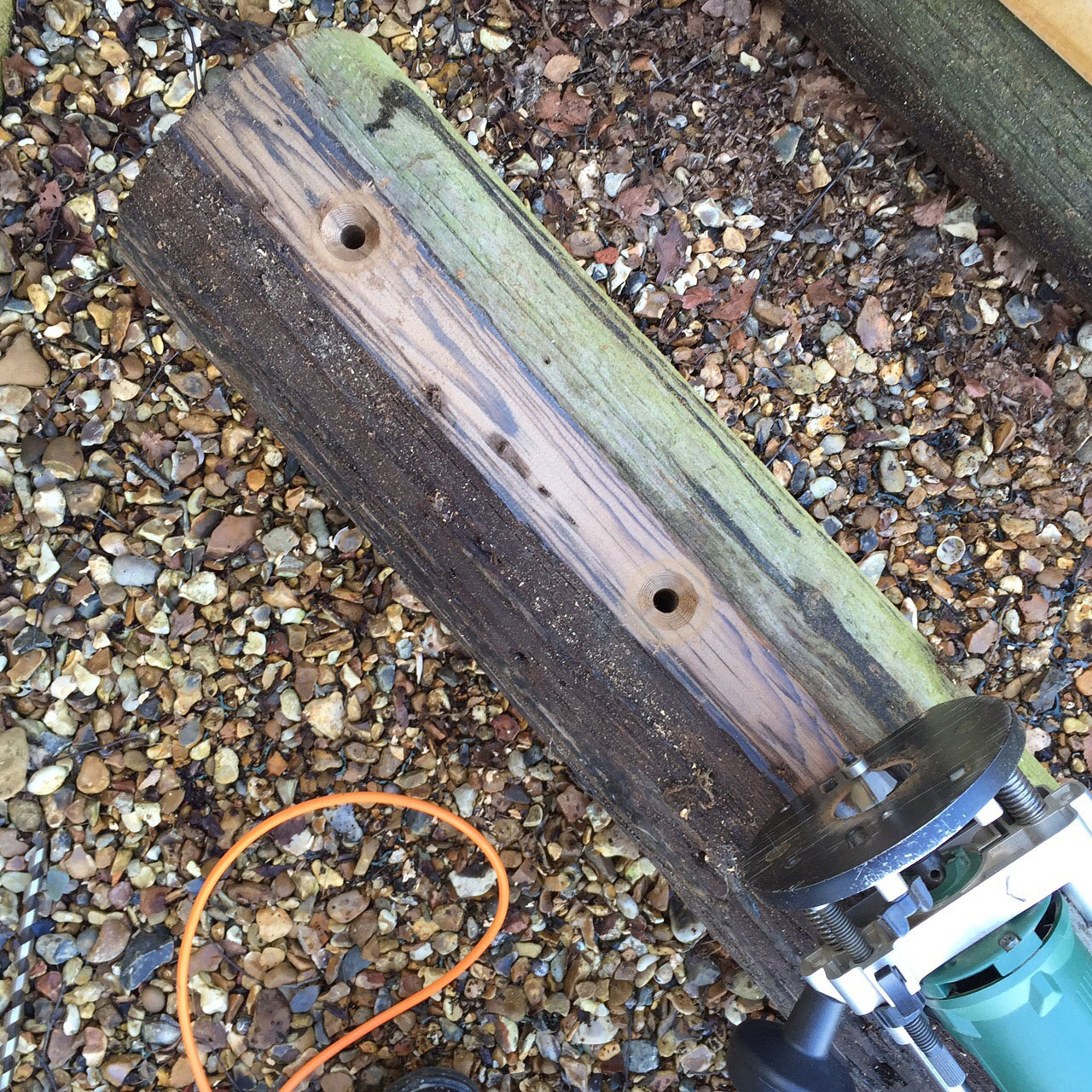 Holes chamfered to ease locating these heavy poles over the fixing studs embedded in the seawall.
The other end being fixed with ground anchors into the clay.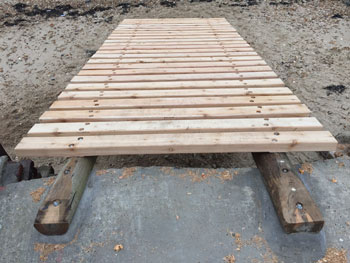 Then a whole bunch a planks to roll the boat down.
And finally I cut a piece of ply for the rear seat of the slipper launch...