January 2014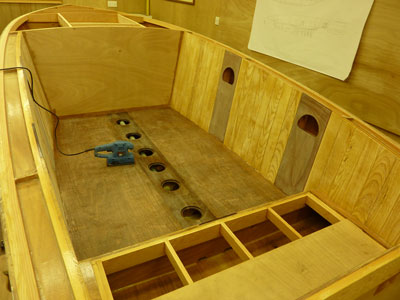 The epoxy I laid down on the cockpit sides in December looked great but felt poor. I knew the Sapele was bubbling up as I coated it but even the Ash was a poor finish. So out came the sander and a few sheets of 60 grit later it looked like this.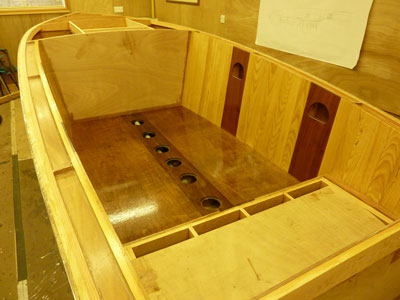 Then another coat of epoxy and it looked like this.
Not a huge amount of progress this month but it's been a busy January on quite a few fronts.