December 2013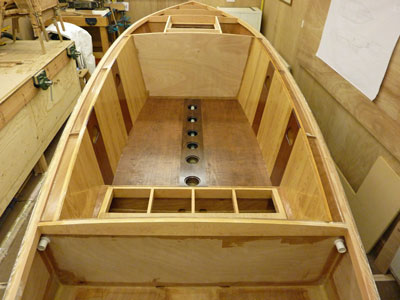 Having sanded all the cockpit lining panels I gave the whole lot a coat of epoxy, including the floor. True to form it either raised the grain of the ash or bubbled up on the sapelle, something that never happens to the back of any boards that you will never see.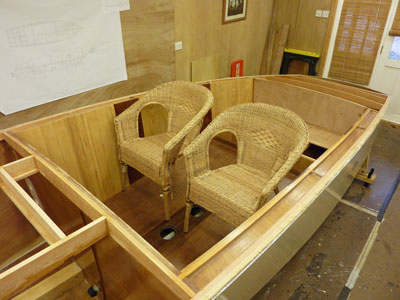 For Christmas I got these two lovely rattan chairs (from IKEA). They aren't Lloyd loom but at less than a tenth of the price a good alternative.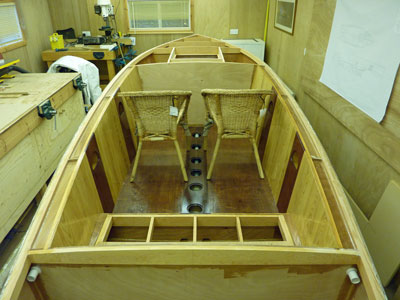 As you can see they are a tight fit.
Probably should have bought the chairs first and adjusted the design. But hey, hindsight is 20-20...

January's tasks will include sanding the cockpit and final coating, fitting the propeller shaft and designing the rudder assembly. All with a view to getting the deck on over the summer.