November 2013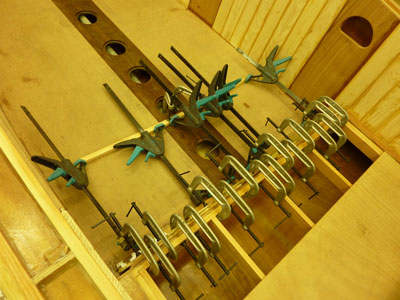 This month has been a little quiet but notwithstanding this I have now completed the cockpit lining with the addition of the rear seat T&G lining.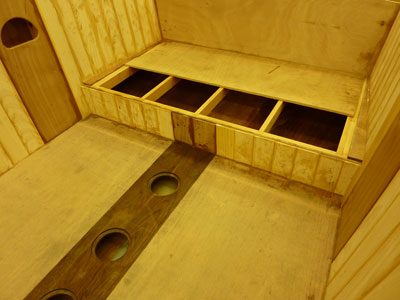 Here's how it looks with the clamps removed. I've continued the center floor detail into the lining as I had some sapelle left over from the cubby hole lining timber.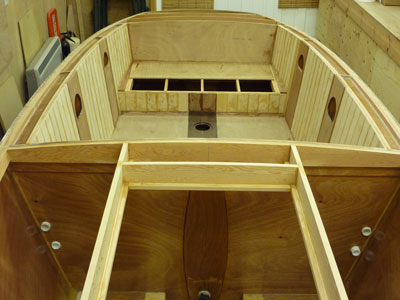 Here's how the cockpit looks with all the T&G lining bonded and prior to next months sanding project...