October 2020
Hard to believe my last post was 12 months ago, and what a 12 months it has been. Well, the last 8 months in particular. I wont dwell on the pandemic, no point, we are where we are.
It has definitely been a time for doing all those jobs that normally fall off the 'to do list'. Having put the boat on a skate board I was able to move it out of the workshop at the tail end of 2019. this has enabled me to reclaim the workshop and make use of all that new found space. Especially for all those other jobs, particularly the ones my wife generates...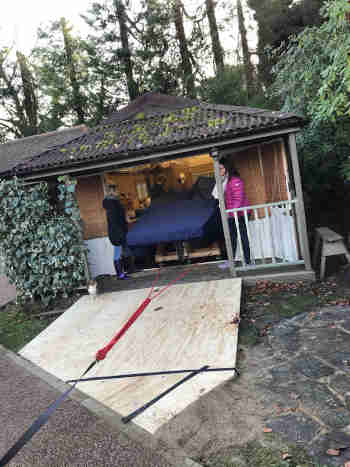 Winching the boat out of the workshop whilst on its skateboard, with a few volunteers to help steer. Note the temporary ramp.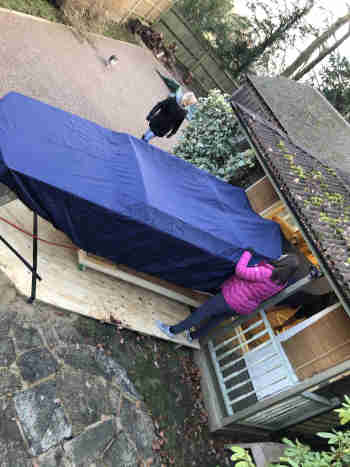 Slowly down the ramp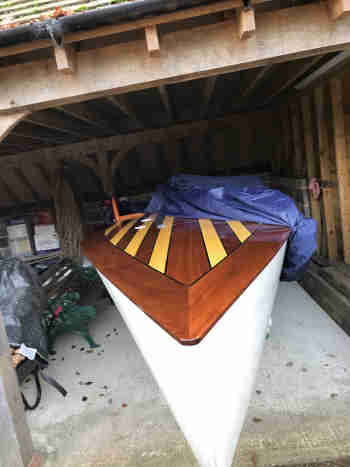 Finally back under cover.
So this month I finally got round to servicing the trailer. It needed new brake cables, rods and the brake shoes adjusting up. There are some great helpful videos on YouTube, who needs a manual these days. Watch the video then order the parts. Bish, bosh, bash.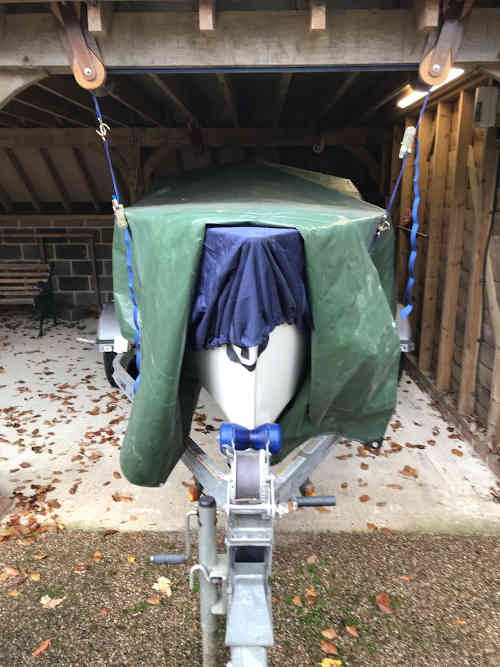 The first thing to do was fit the ratchet straps around the boat. Then jack the boat up using trolley jacks while taking up the slack on the ratchet straps. Then slide out the skate board and line up the trailer. Lift the boat until the trailer slides underneath. Then lower the boat down onto the trailer beds, remove the ratchet straps, and hope you got the bed height right...
Phew, it worked.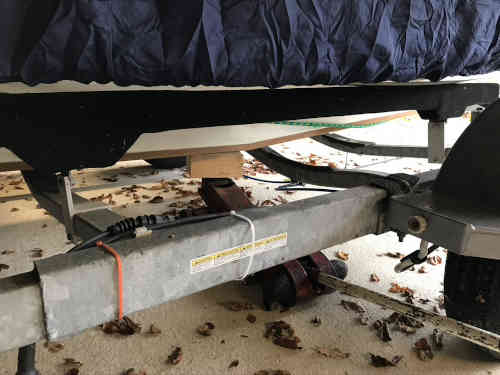 It looks a little precarious on the jacks but the ratchet straps give it a lot of stability.
You may have spotted how the ratchet straps are secured to the beams of the garage. I made these saddles from some leftover plywood and a neighbour supplied the scaffold pole. That is hard stuff to cut!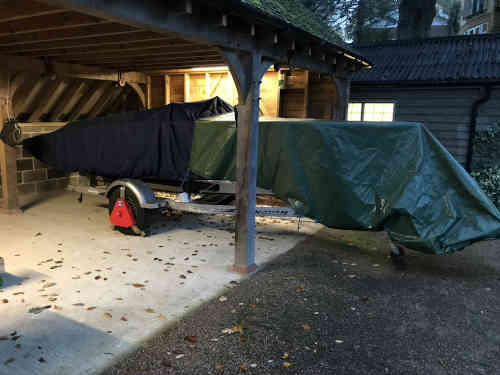 Finally on the trailer and tarp'd up.