September 2019
Well, it's been a while since I last posted on this site. My trusty iMac pitched and I've only just replaced it.
There has been much progress on the boat. It's now on a skateboard, albeit 8' x 4', ready to leave the confines of the workshop.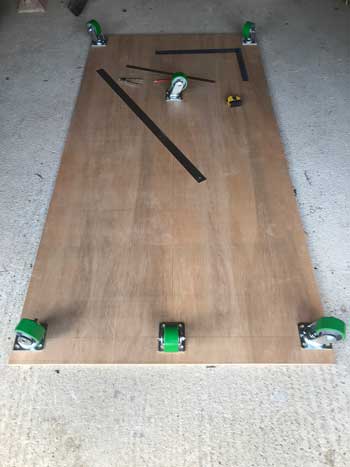 Fitting 100mm castors to the 8' x 4' 18mm thick sheet or plywood.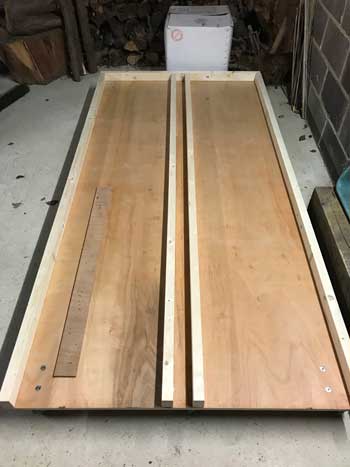 Fitting the reinforcing timber to the upper surface of the skateboard.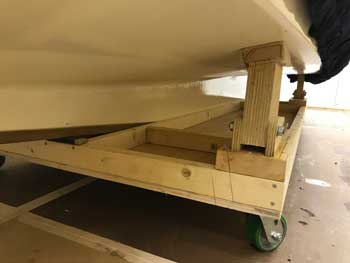 I like up-cycling as you know. I've reused the static supports I made for when the boat was turned. Here's a view of the forward outer support.
And the rear. br> I really wish I had done this earlier. It's so easy to move the boat around and free up space in the workshop.